The HANA Fund was started because as veterinary professionals, we saw a lot of animal suffering and few options to help when help was needed. There are a lot of rescue organizations out there, but very little help after they have been adopted out.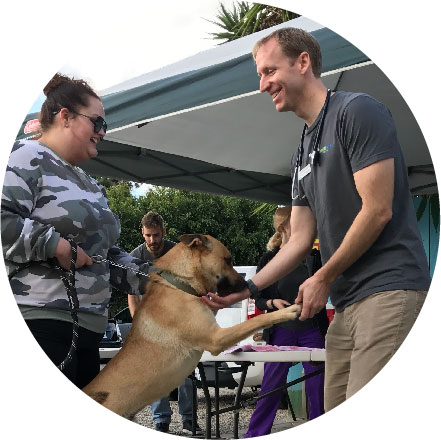 The HANA Fund was Born
The HANA Fund is a volunteer organization with no paid staff. Dr. Brian Evans of Coastal Animal Hospital started the non-profit in July 2013 after 2 heart wrenching cases that were presented to him in a short period of time for euthanasia because the owners did not have the money to care for their pets. While veterinary clinics often will take on charity cases and consume the costs, there is a limit each year as to what a business can sustain and is not a long term solution to this chronic problem. Through our annual fundraising efforts and tax-deductible charitable donations, our ability to help animals in need has increased year after year.
We'd Love to Hear From You!
Email Us:
john@sdcoastalanimal.com
Write Us:
The HANA FUND
434 N. Coast Highway 101 • Encinitas, CA 92024
Give today and help save an animal's life.